WANNA LEARN CROSS COUNTRY SKIING?
Some coaching sessions for the next weekend in Einsiedeln / Studen are still available!
MAKING XC SKIING EASY!
Learn the trendy sport of cross-country skiing in English - from a Finn 🇫🇮



Personal Training sessions, Team Events, Company Events in

Einsiedeln, Studen, Rothenturm, Alpthal, Davos, Lenzerheide etc

Perfect for expats -

I can teach in both English and German 🇬🇧 🇩🇪

🇨🇭





Let me help you to improve your endurance and resilience. I would be thrilled to coach you!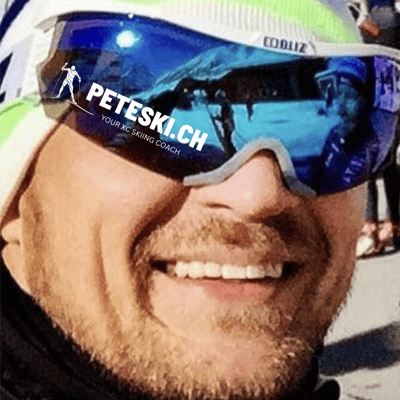 "Pete has a great eye for detail. His clear guidance and expert coaching rapidly improved my technique, speed and enjoyment… highly recommended!"
"I always prioritized alpine skiing way before cross country skiing. After having Pete as my instructor, I am actually enjoying cross country skiing for the first time in my life!"
"Pete gave personalized attention and constant guidance to make me understand the right technical elements to improve my skiing. Thanks Peteski!"
Special Deal for New Customers!
Book 2 hours and get 30 minutes for free!
Training Packages (in CHF)
Personal Trainer
Technique, Tips & Tricks
Instant Feedback
Money-back Guarantee*
Small Group
Technique Training for 2-3 skiers
Instant Feedback
Money-back Guarantee*
Custom Package
Coaching / Mentoring
Team Events
Company Events
Training Planning and Cross Country Skiing coaching
for e.g.

ENGADIN SKIMARATHON
Passionate about helping you to ski better!
Follow me on social media
Frequently Asked Questions